Shop Rhiannon Palmer Jewellery
Tunnel Vision Ring in Silver with Blue Sapphire
this one of a kind, Tunnel Vision Ring in Silver with Blue Sapphire was inspired by the art of lapidary and the refraction of light. the brilliant cut stone shape is the result of a pursuit to find the optimum cut for a stone that refracts as much light back through the top as possible.
the tunnel vision ring features a brilliant cut sapphire but highlights, in a playful way, the tunnelling of light passing through the stone. having the sapphire set on the side of the ring puts it in a unique position to allow the wearer to view the light shining straight through from top to bottom.
- approx, 30mm high (to point) by 20mm wide and a 3mm sapphire
- ring size, j
- sterling silver and brilliant cut sapphire
free postage for all orders within the uk.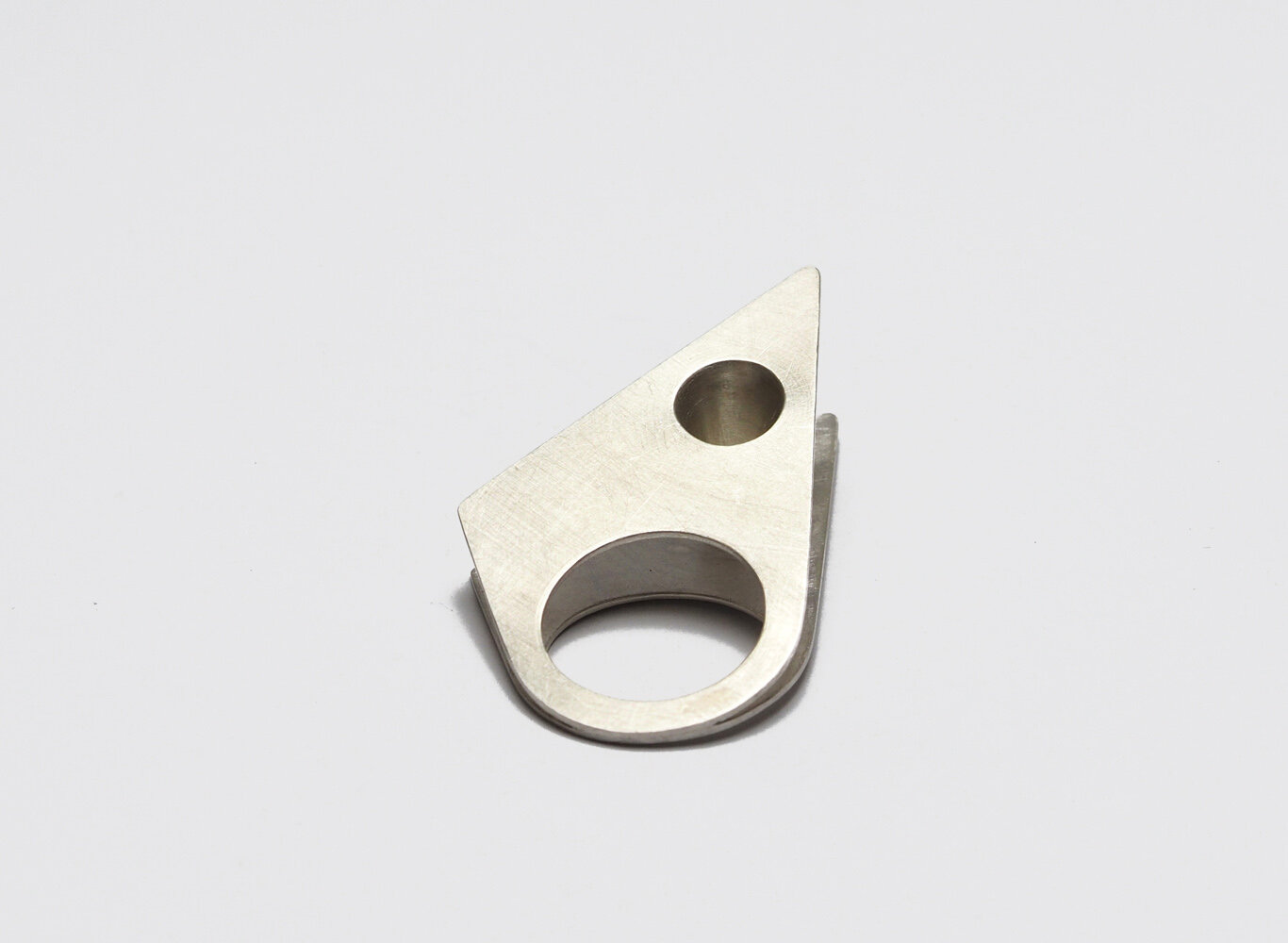 Additional Info
please note:
this ring is a size 'J' but can be resized up to 2 sizes bigger. If you require a size larger than an 'L' a new ring will be made to order.

this is a one of a kind ring, if a new one has to be made the ring will vary slightly to the one picture here.

for made to order pieces please allow approximately 4 - 6 weeks.
please make sure to double check our t&c's before purchasing.