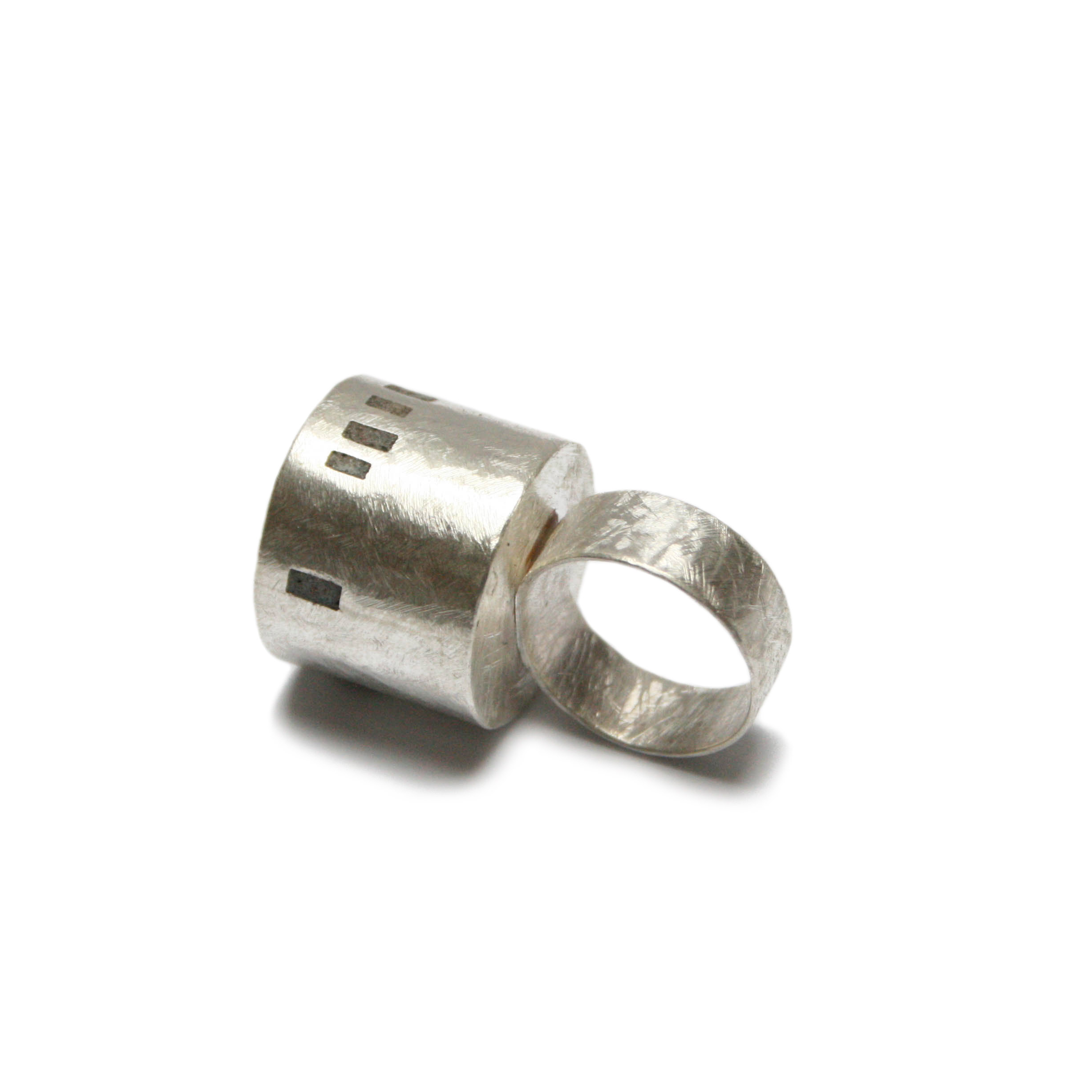 Shop Rhiannon Palmer Jewellery
The Pantheon Ring in Silver with Concave Concrete
the pantheon is a former roman temple, inspired by the greek word 'pantheion' meaning "temple of all the gods" it is one of the oldest surviving examples of concrete. the huge domed concrete ceiling of the pantheon is a perfect sphere measuring 43 meters across, constructed from 4500 metric tones of roman concrete and dates back to 27 bc.
this magnificent roman temple inspired the pantheon ring, constructed from heavily textured silver sheet and featuring its own concave concrete dome. A one of a kind ring.
- approx, 17mm high by 21mm wide
- ring size, m
- sterling silver and concrete
free postage for all orders within the uk.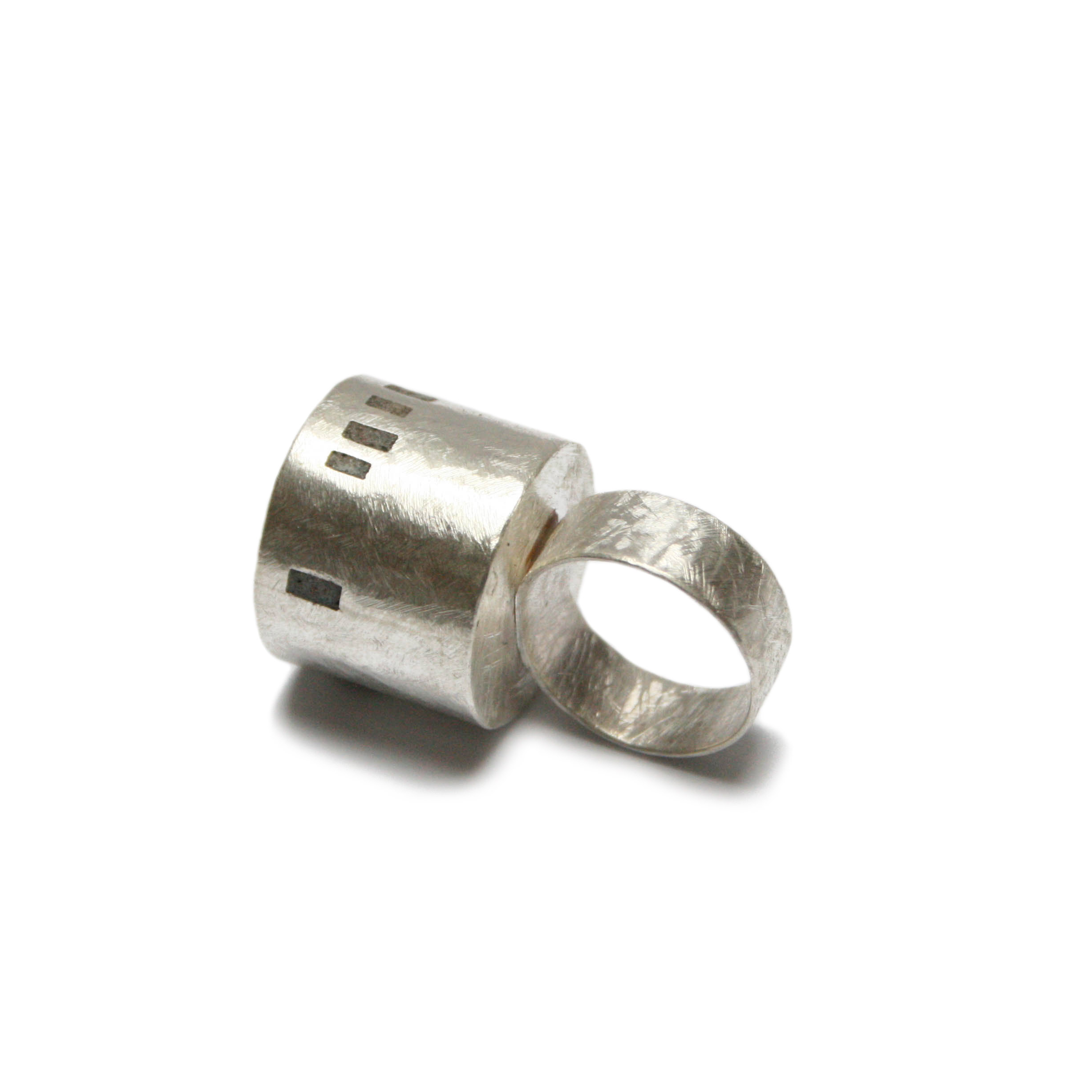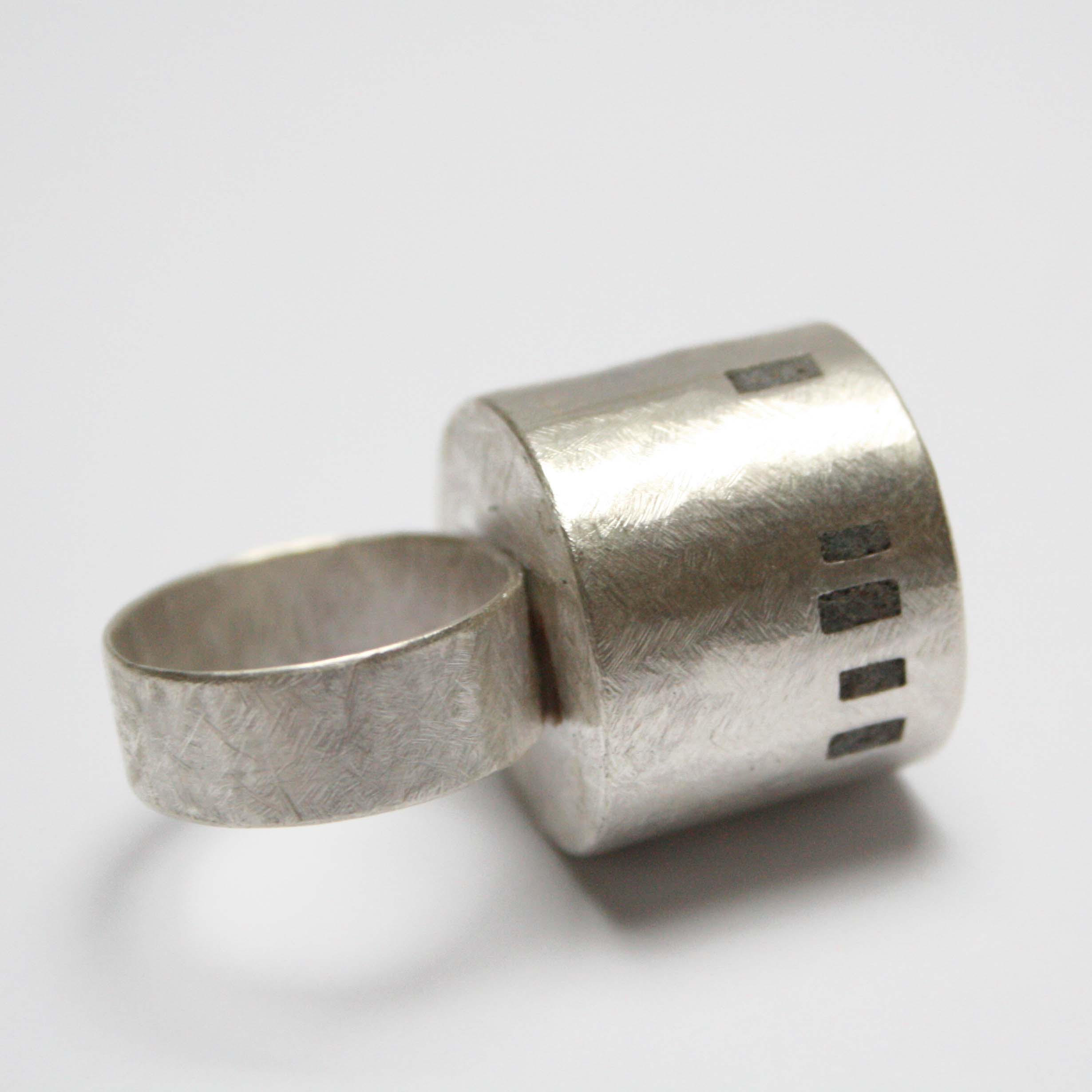 Additional Info
please note:
although concrete is strong, on a small scale it's not indestructible. please take care not to drop or knock your jewellery as it is prone to chip and mark. see our care instructions page for more details.

this is a one of a kind ring and due to the nature of concrete can not be re-sized. If you require a different size a new one would be made to order. The new ring will vary slightly to the one picture here.

for made to order pieces please allow approximately 4 - 6 weeks.
please make sure to double check our t&c's before purchasing.