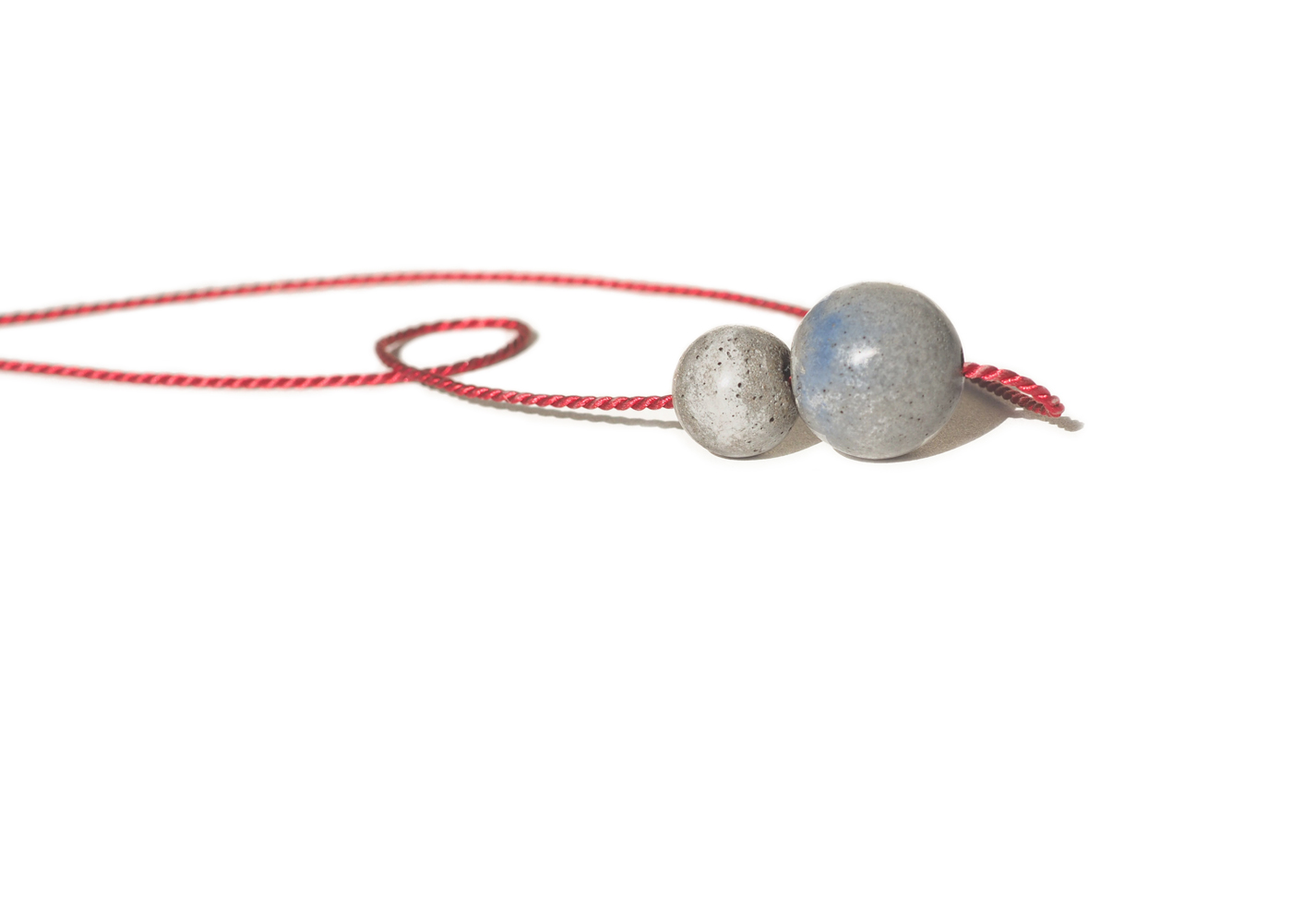 Shop Rhiannon Palmer Jewellery
"Collision" Concrete and Silk Necklace
this "Collision" Concrete and Silk Necklace is a fun pendant for everyday wear.
Getting to know concrete you have to learn to take the rough with the smooth, each piece will have both smooth and textured surfaces, this is the nature of concrete.
hand cast dyed concrete pendant spheres on an adjustable silk cord.
Available in 2 colour ways.
Pendant (approx) 12mm diameter & 16mm dimeter
silk cord - adjustable, 40 - 80 cm
weight (approx) - 30g
free postage for all orders within the uk.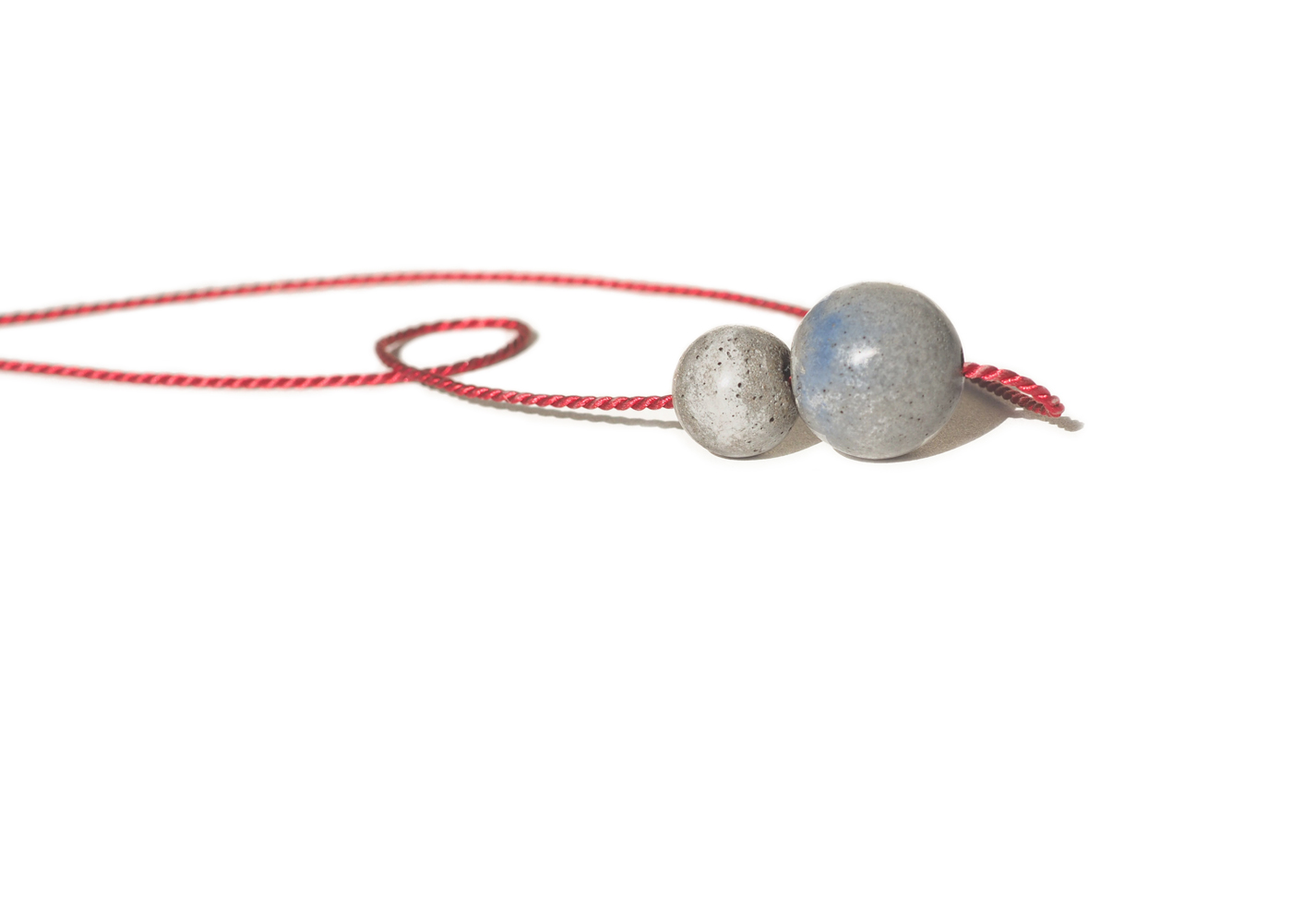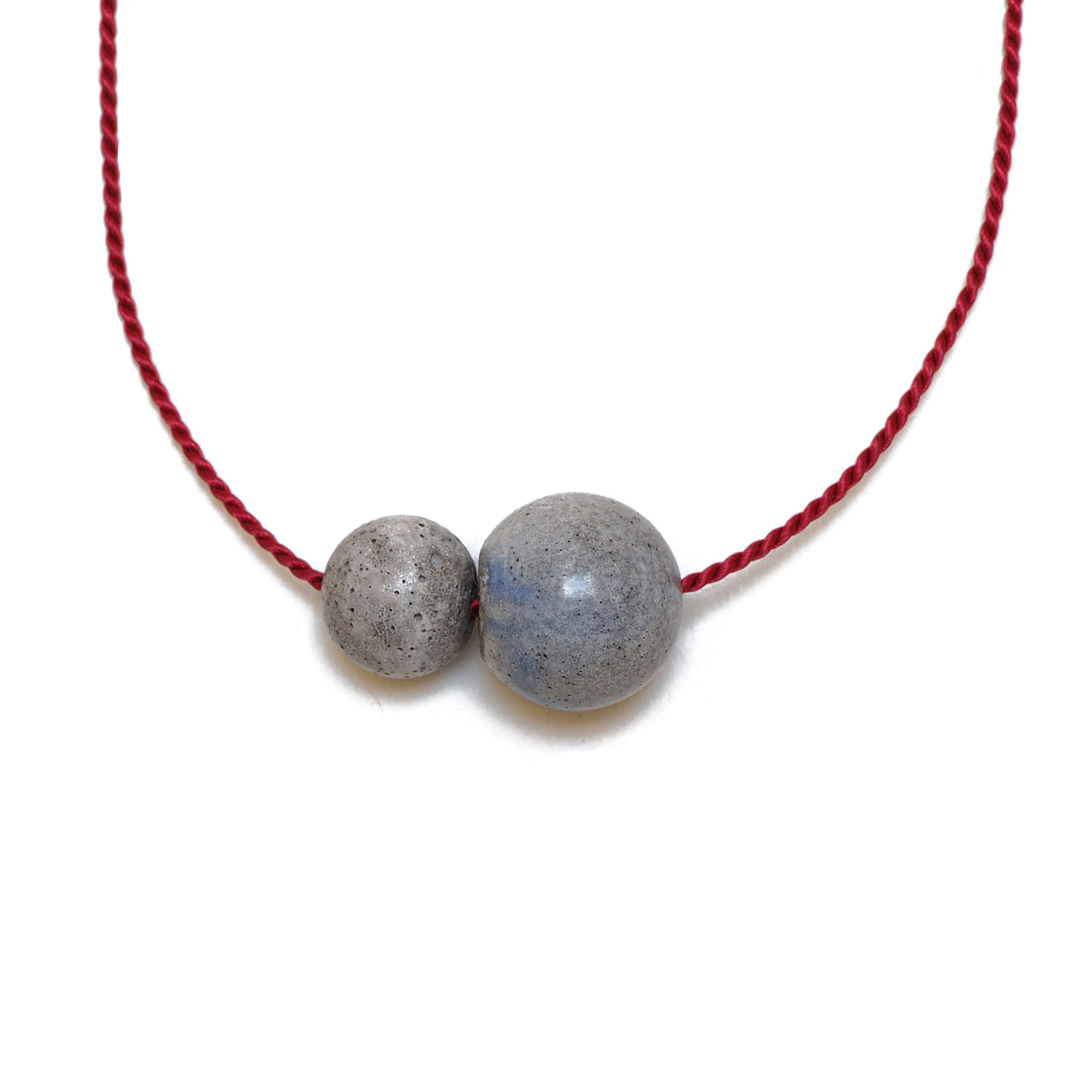 Additional Info
please note:
each piece of rpj concrete jewellery is cast and made by hand which means there will be subtle variations in the colour, texture and shape of all products produced.

rpj jewellery is designed to be contemporary and comfortable, although made of concrete they are surprisingly light weight. weights of each piece are given in the product description above.

although concrete is strong, on a small scale it's not indestructible. please take care not to drop or knock your jewellery as it is prone to chip and mark. see our care instructions page for more details.
please make sure to double check our t&c's before purchasing.